Hotel "Yerevan"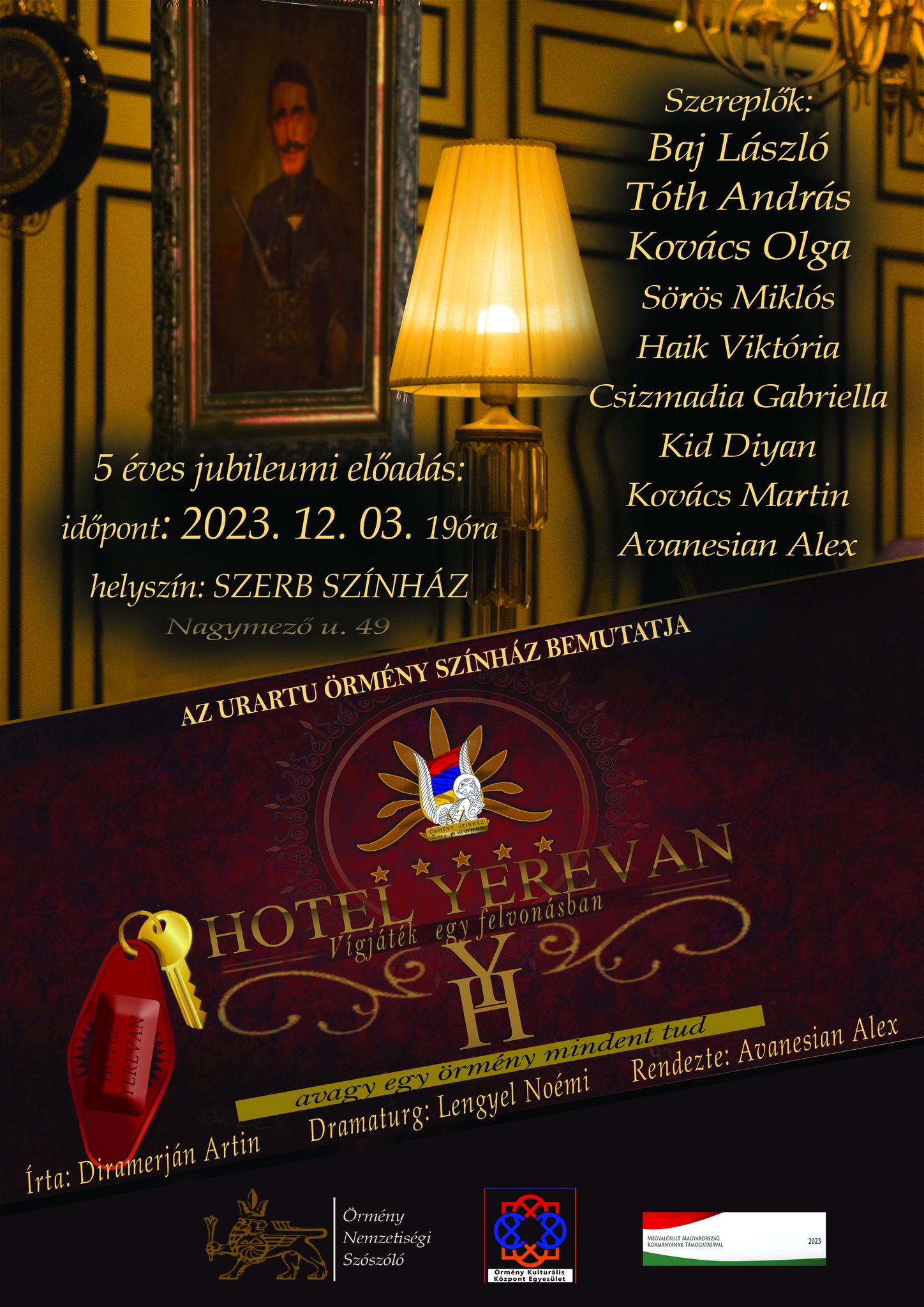 Hotel "Yerevan" opened its doors five years ago. It was at that time that we first presented our play, which has been a great success ever since, receiving numerous views. This year, during our jubilee performance, you can experience the adventures of the Poghos family for the first time. The performance will be presented only once.
We look forward to welcoming you at the Serbian Theater. Due to the limited capacity of the hall, please register as soon as possible by emailing us at urartubudapest@gmail.com.
We will confirm your registration.
Article: Grigor Muradyan Project code: 2023-1-HU01-ESC51-VTJ-000146422#
Photos: Syuzanna Hakobyan Project code: 2023-1-HU01-ESC51-VTJ-000146422