Armenia celebrates 31st anniversary of establishment of the army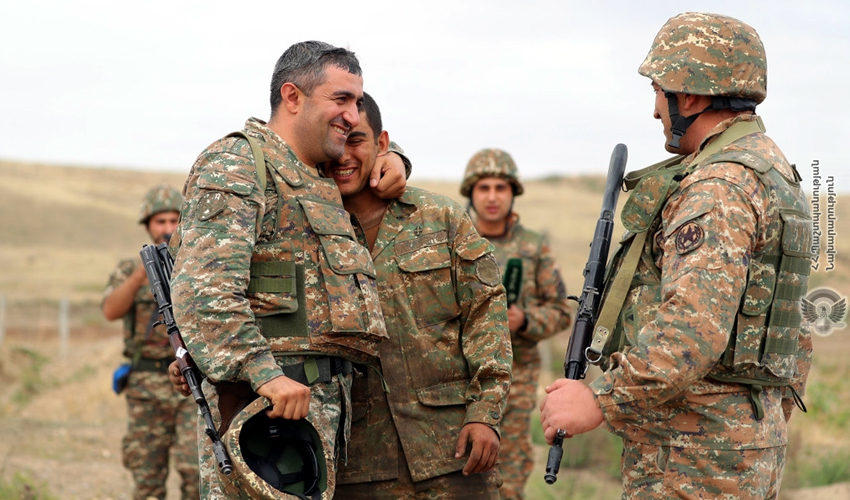 On January 28, the Republic of Armenia and Armenians around the world celebrate the 31st anniversary of the establishment of the Armed Forces of Armenia.
The formation of the armed forces coincides with the period of 1992-1994, when the already independent Republic of Armenia, being in an undeclared but actual war with Azerbaijan, together with the Republic of Nagorno-Karabakh, simultaneously embarked on the creation of a national army. However, the declaration of independence of 1990, which announced the de facto independence of Armenia and which opened new legal and practical perspectives for the creation of a national army, played a decisive role in the creation of the Armenian army.
On January 28, 1992, the government adopted a historic decision "On the Ministry of Defense of the Republic of Armenia", thereby legally announcing the creation of the Armenian National Army. In May 1992, the Ministry of Defense started the first conscription.
The formation of the army of the Third Republic of Armenia went through several stages. The first stage lasted in from February 1988 to May 1992. In this period, in the conditions of the activation of the Karabakh movement and the extreme aggravation of Armenian-Azerbaijani relations, ensuring the military security of the population of Armenia and Artsakh became more than urgent.
The second stage lasted from June 1992 to May1994. During this period, the republics of Armenia and Artsakh were subjected to the aggression of the Republic of Azerbaijan.
The third stage started since June 1994 and continues until today. During this period, significant works were carried out in the direction of army building, increasing the combat capability of troops, strengthening discipline, preparing and training officers and non-commissioned officers, as well as contract personnel, and ensuring certain progress in army-society relations. In September 2020 , the Yerevan special regiment was formed, and five companies were formed in Ararat, Goris, Vardenis, Ijevan, and Meghri. By the decision of the Government of the Republic of Armenia, the State Defense Committee under the Council of Ministers was established in 1991.
Conscription in the Armenian Armed Forces is intended for male representatives aged 18-27 for a period of 2 years. Conscription and demobilization are carried out twice a year, in summer and winter.
The Armenian Armed Forces continues to cooperate with various international structures from the moment of formation and steps are being taken to further expand these ties. The Republic of Armenia, signing the Collective Security Treaty on May 15, 1992, became a member of the Collective Security Treaty Organization.
Military cooperation with Russia has a great place in the field of international cooperation of the Armenian armed forces. The Russian Federation is considered a strategic partner of the Republic of Armenia and the military-technical cooperation between the two countries is at a high level. The cooperation of the Armenian Armed Forces with the North Atlantic Alliance is also deepening and expanding the spheres of cooperation every year.
Article: Lala Hayrapetyan (2022-1-HU01-ESC51-VTJ-000080624)
Photo: Tatevik Muradyan (2022-1-HU01-ESC51-VTJ-000080624)