I was there at night! – a special theatrical and literary experience at the KMO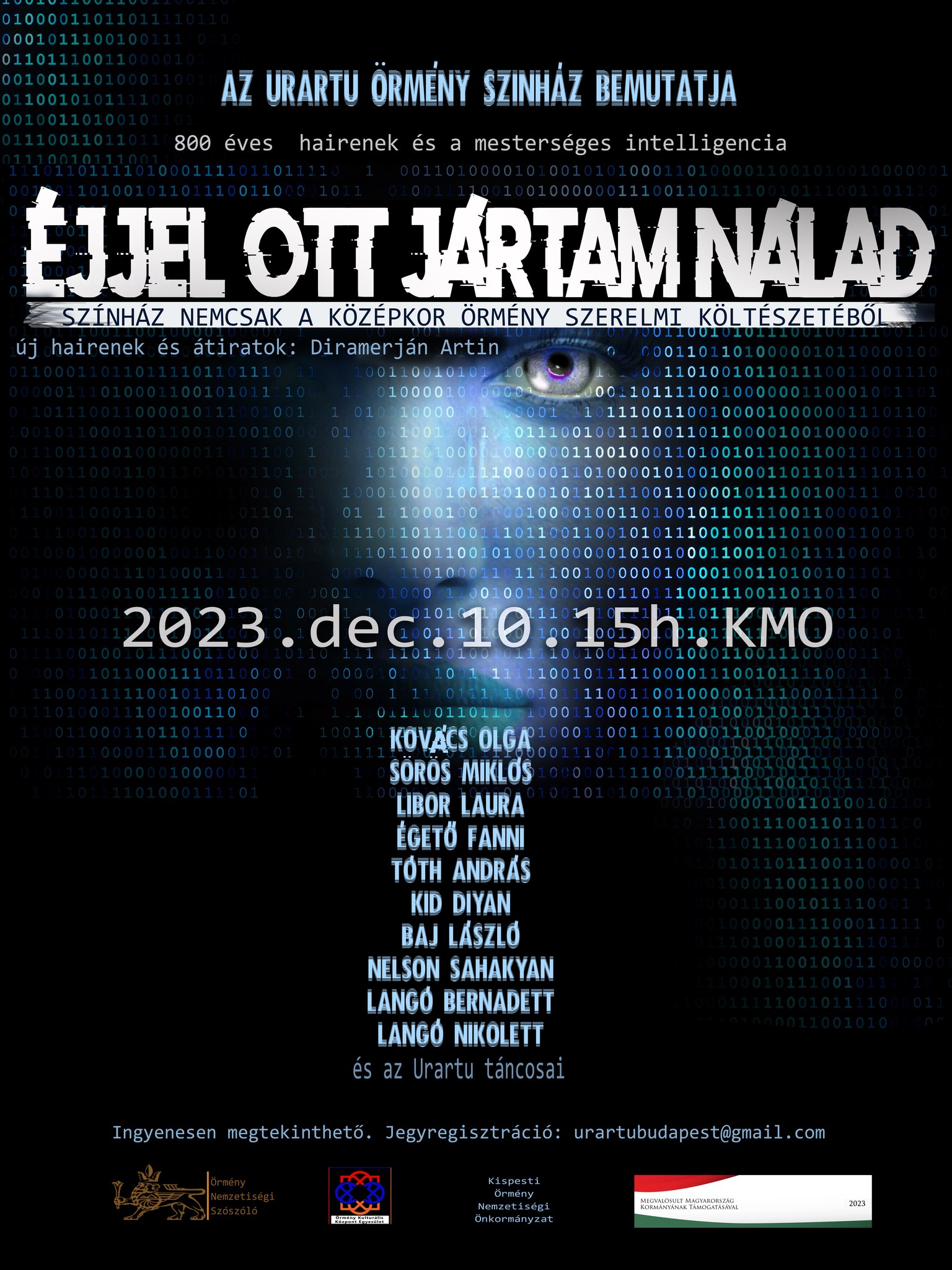 I was there at night! – a special theatrical and literary experience at the KMO
Wandering in the maze of love through a thousand years of Armenian literature over. It could be all of these only hologram and algorithm? Artificial intelligence steps in…and in love The Urartu Armenia A special performance by the theater, in which they bravely reach out to millennia-old literature
contemporary with works with hayren (a form of traditional Armenian poetry.) with traditional and modern musical influences  mixed with it.
It is a thought-provoking curiosity that it is the first time in the world in a theater performance
Artificial Intelligence plays a role. Let us fear him, hate him, or do we love it? Maybe the answer will be born. The premiere of the play is this year was at the National Theater in Kispest, it has since been shown for the first time in Budapest in KMO. The performance is a
It can be viewed free of charge thanks to the Armenian Nationality Self-Government of Kispest.
Dean Martin – King of the Cool:
Dean Martin's hits are the American dream true accompaniment.
András Tóth his stage show creates this world to life with catchy evergreens.
Article: Grigor Muradyan Project code: 2023-1-HU01-ESC51-VTJ-000146422#
Photos: Syuzanna Hakobyan Project code: 2023-1-HU01-ESC51-VTJ-000146422