Hungary provides humanitarian aid to Armenia through the Hungary Helps – Magyarország segít program
In recent days, I have been discussing constantly with the representatives of the Armenian Apostolic Church about the situation in the area. Following the negotiations and at the request of the church, the Ministry of Foreign Affairs and Foreign Affairs through the Hungary Helps Program donated HUF
million to the Armenian Red Cross to support their humanitarian programs. From the subsidy, the organization provides assistance to Armenian people, who are relocating from the Karabah region to Armenia due to the conflict that has been going on there for three decades.
As a result of the armed escalation of the recent weeks, and then a deadly industrial disaster in Stepanakert, tens of thousands of Armenian nationalities have left their homes and settled in Armenia, where their care is very challenging. The aim of the Hungarian aid is to contribute to the stability of the area by helping the civilian victims of the conflict and the fuel depot explosion. The position of Hungary and the Hungarian government regarding the Karabakh conflict is clear and clear: peace is the only sustainable solution in the region.
The Hungary Helps Program has been involved in the support of several Armenian communities in recent years. In Armenia, we supported church humanitarian programs, and in the Middle East, we helped Armenian Christian communities affected by the Syrian and Iraq wars and the economic crisis in Lebanon. These grants contributed to the restarting of Hungary and Armenia's diplomatic relations in 2022.
Hungary is helping. With a sound mind and a clear heart.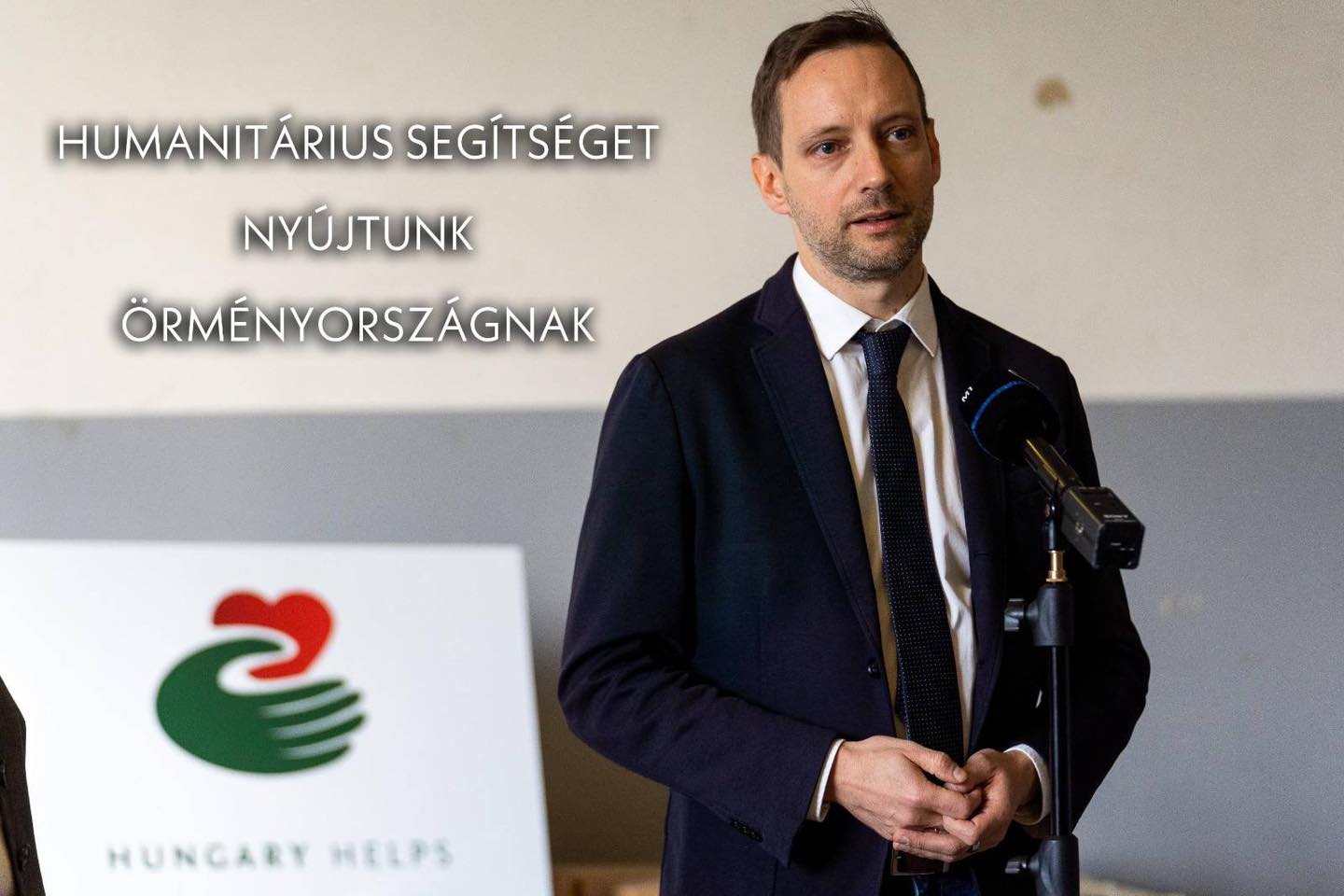 Tens of thousands of Christian inhabitants of Arcah Armenia leave their homes behind and flee the Azerbaijan atrocities awaiting them to Armenia. Their supply and accommodation presents a serious challenge that needs all the help we can get. Thank you for the Hungary Helps-Hungary Helps program was the first aid sent to the Armenian Red Cross organization, which helps the needy.
The article was written by Lala Hayrapetyan and Tatevik Muradyan (2022-1-HU01-ESC51-VTJ-000080624)