On September 18, Armenian Ambassador to Hungary Ashot Smbatyan had a meeting with French Ambassador to Hungary Claire Legras.
 The latter congratulated the Armenian ambassador on his assumption of office and wished success in his mission.
The meeting touched upon traditional friendly relations between Armenia and France. The parties exchanged views on bilateral cooperation as well as a number of issues related to the situation in the region.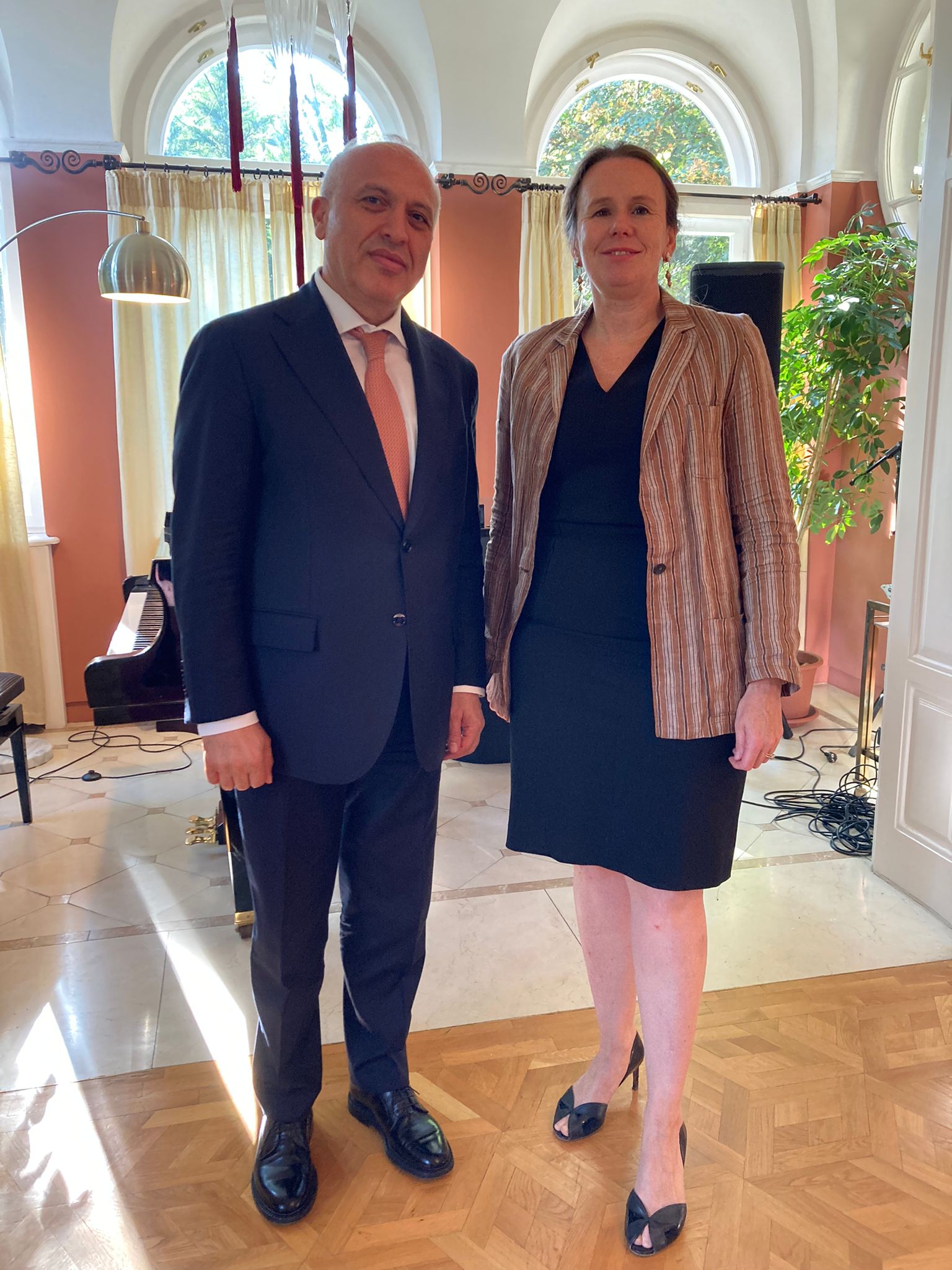 Article: Lala Hayrapetyan (2022-1-HU01-ESC51-VTJ-000080624)
Photo: Tatevik Muradyan (2022-1-HU01-ESC51-VTJ-000080624)