On September 15, Ambassador of Armenia to Hungary Ashot Smbatyan was received by the Speaker of the Hungarian Parliament, Dr. Lazlo Kyover.
The meeting addressed the prospects for the development of cooperation between Armenia and Hungary, emphasized the significant potential of parliaments in this regard due to the parliamentary systems of management in the two countries.
The RA Ambassador welcomed the formation of a friendship group with Armenia in the Hungarian Parliament and informed President Kyover that the RA National Assembly had already taken a decision on the formation of a Friendship Group with Hungary.
A. Smbatyan presented the humanitarian crisis in Nagorno-Karabakh as a result of Azerbaijan's illegal blockage of Lachin corridor and the tense situation in the region as a result of aggressive actions by Azerbaijani.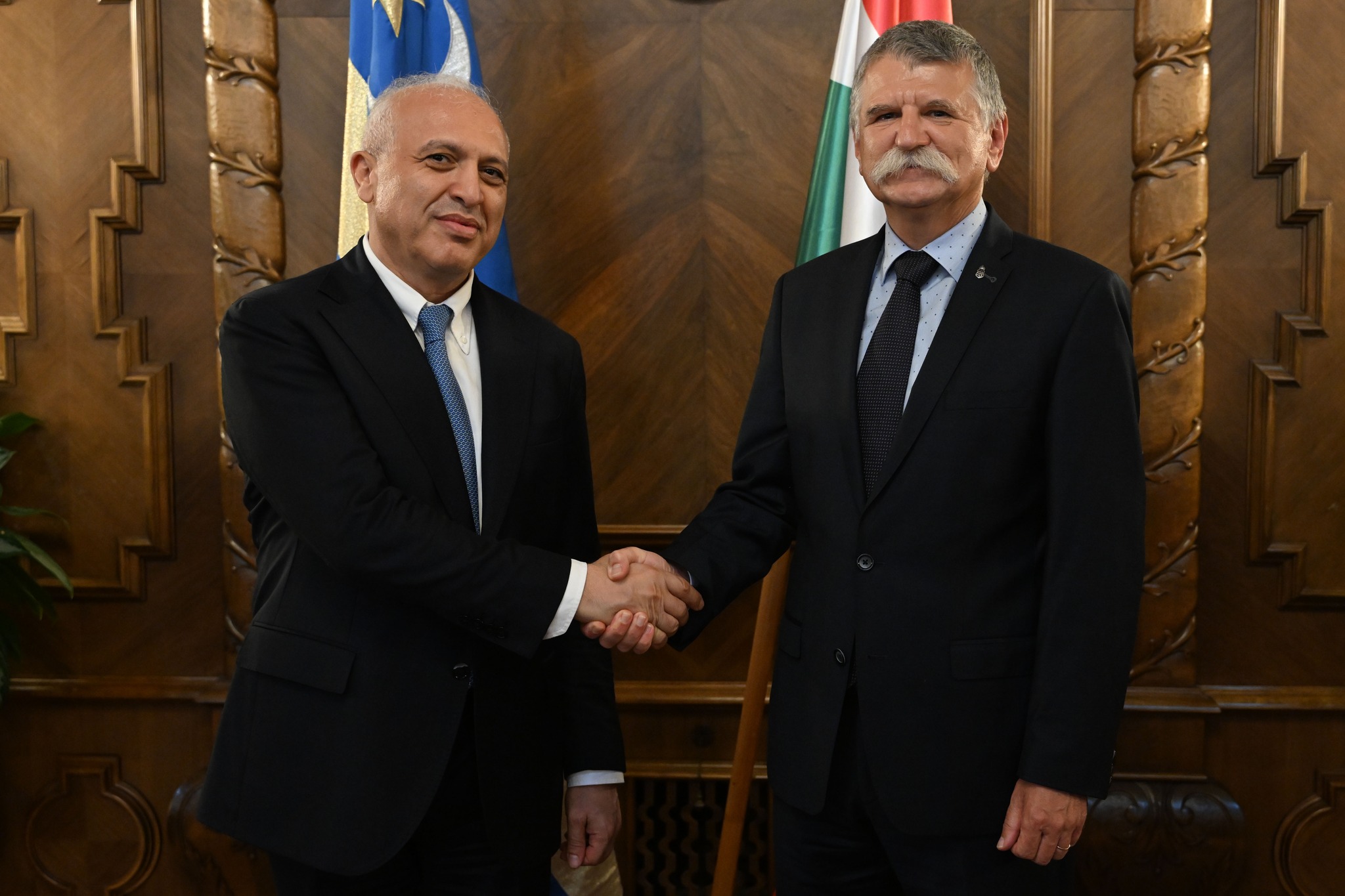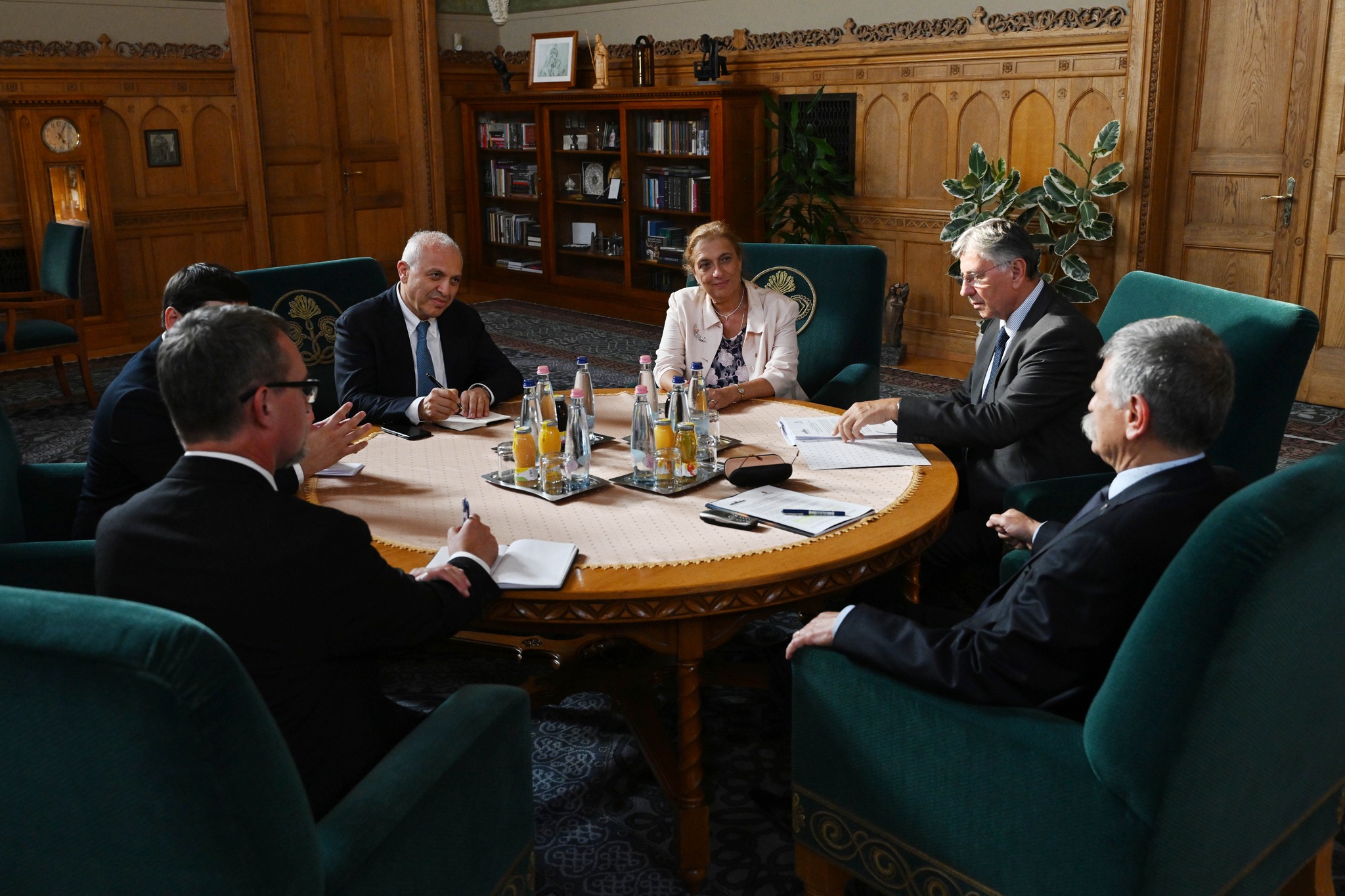 Article: Lala Hayrapetyan (2022-1-HU01-ESC51-VTJ-000080624)
Photo: Tatevik Muradyan (2022-1-HU01-ESC51-VTJ-000080624)